Tags
alcohol free, bar, Ben Branson, blog, cocktail, distilled, distillery, flavor, Franziska Josteit, In-Imitable, liquor, marketing, non-alcoholic, packaging, Seedlip, spirit, taste, The Challenger Project
Cocktail bars are also expanding their options to attract trendy teetotalers.
Meet Seedlip, a non-alcoholic "spirit" distilled from herbs. In 2017, Seedlip
was added to the cocktail menu at bars including the NoMad Bar at the
NoMad Hotel in New York, and the American Bar at London's Savoy.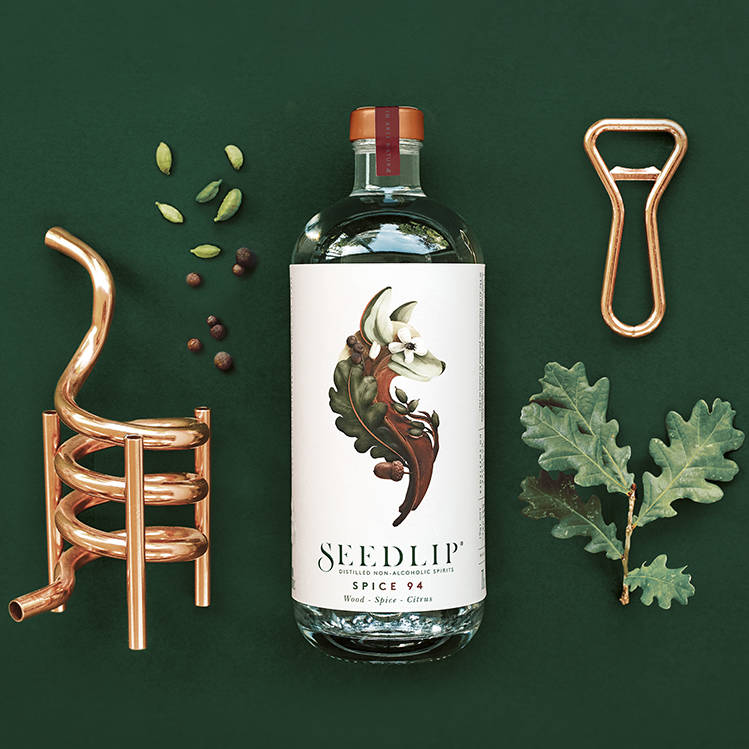 Seedlip contains no alcohol, but the taste calls to mind a liquor, elevating the mocktail experience through its flavor profile and artistic branding.
"You've got a good, long, grapefruit citrus finish," founder Ben Branson told
The Challenger Project. "This is something to sip. It's not something to gulp
down. There's an adult aspect to this."

Why it's interesting: The global alcohol market saw a sluggish 2016, including
the first decline in consumption in the United States since 2011, according
to figures from the International Wine and Spirits Record.
By comparison, the global non-alcoholic beverage market is projected to reach $1.6 trillion by 2025, up from just over $967 billion in 2016, according to a 2017 report from Grand View Research. In the future, look for more elevated experiences geared specifically towards non-alcoholic drinkers.
What a beautiful packaging!!! Already looking at it makes me happy! Yours, Fran