Tags
beverage, Black Medicine, blog, coffee, drinks, fragrance, Franziska Josteit, In-Imitable, Latte, lavender, marketing, medicine, packaging, perfume, relaxation, RTD, scent, trend
Black Medicine Iced Coffee, innovator of the first cold pressed RTD (ready to drink) coffee, is expanding its all-natural product line with the launch of a Lavender Latte to complement its existing Iced Coffee, Mocha and Latte items.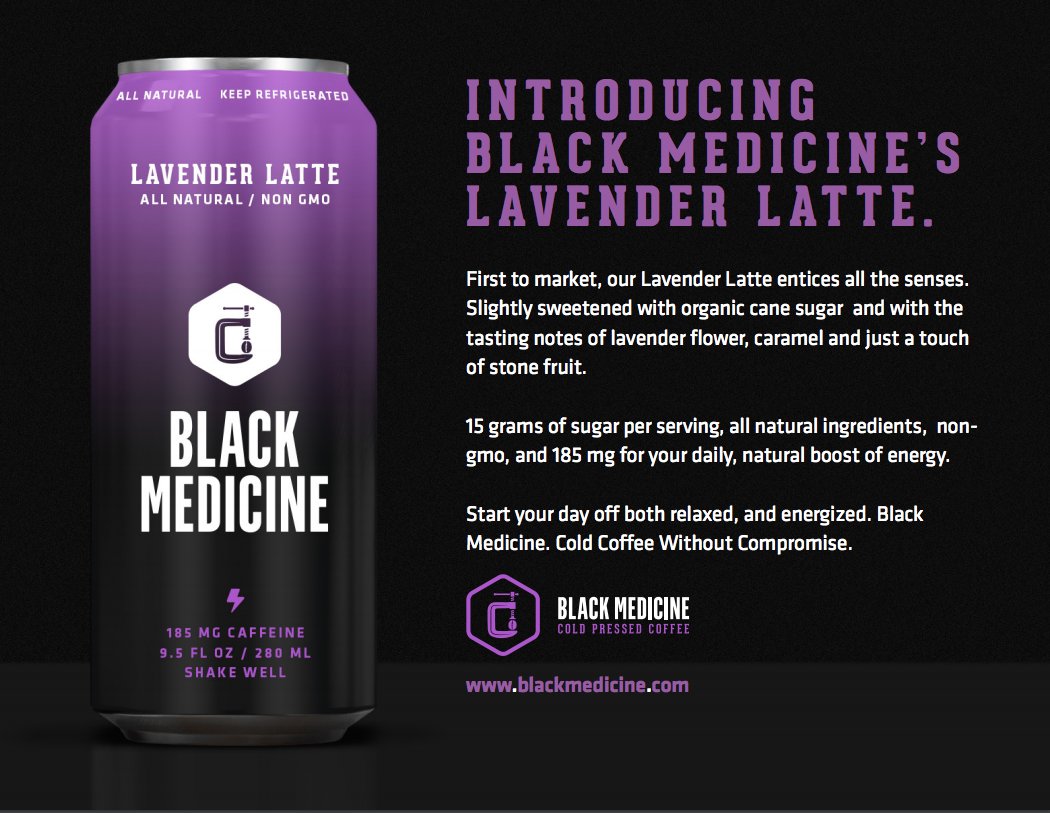 The lavender flower is increasingly being used as a culinary herb in food and beverages and is known for its floral and spicy aroma.
These initiatives are being introduced as the company is reporting accelerated consumer sales growth during 2018. During the first 4 months of 2018, Black Medicine same store sales volume increased an impressive 58%, over four times faster than the overall refrigerated RTD coffee category which experienced solid growth of 14% and represents one of the fastest growing beverage categories.
This seems to be a new lifestyle trend: feeling relaxed, yet energized and powerfully alive.
Yours, Fran