Tags
blog, chef, dinner, experience, flavor, fragrance, Fragrantica, Franziska Josteit, gourmand, In-Imitable, perfume, Philippe Paparella, Polysensorial, scent, Shaun Watson, Symrise, the scent
Symrise, a German fragrance & flavor manufacturer, invited for an aromatic dinner in Dubai to enjoy food, perfume accords and music.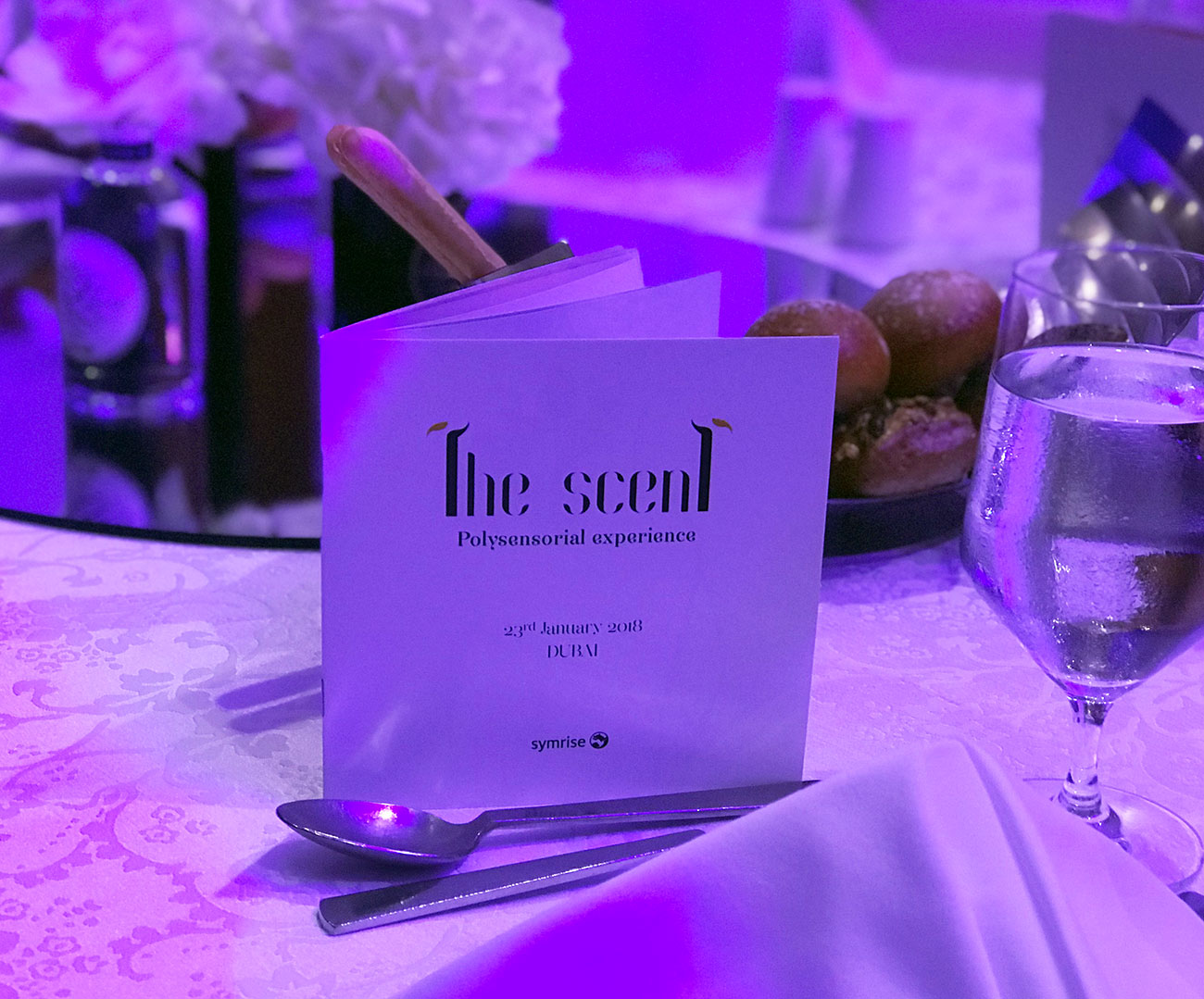 The three courses of the dinner menu included three accords: "Contrast" for the starter, "Metissage" for the main course and "Overdose" for the desert. At the end of the dinner, there was a final scent presented, especially developed for this occasion by perfumer Philippe Paparella (senior perfumer at Symrise).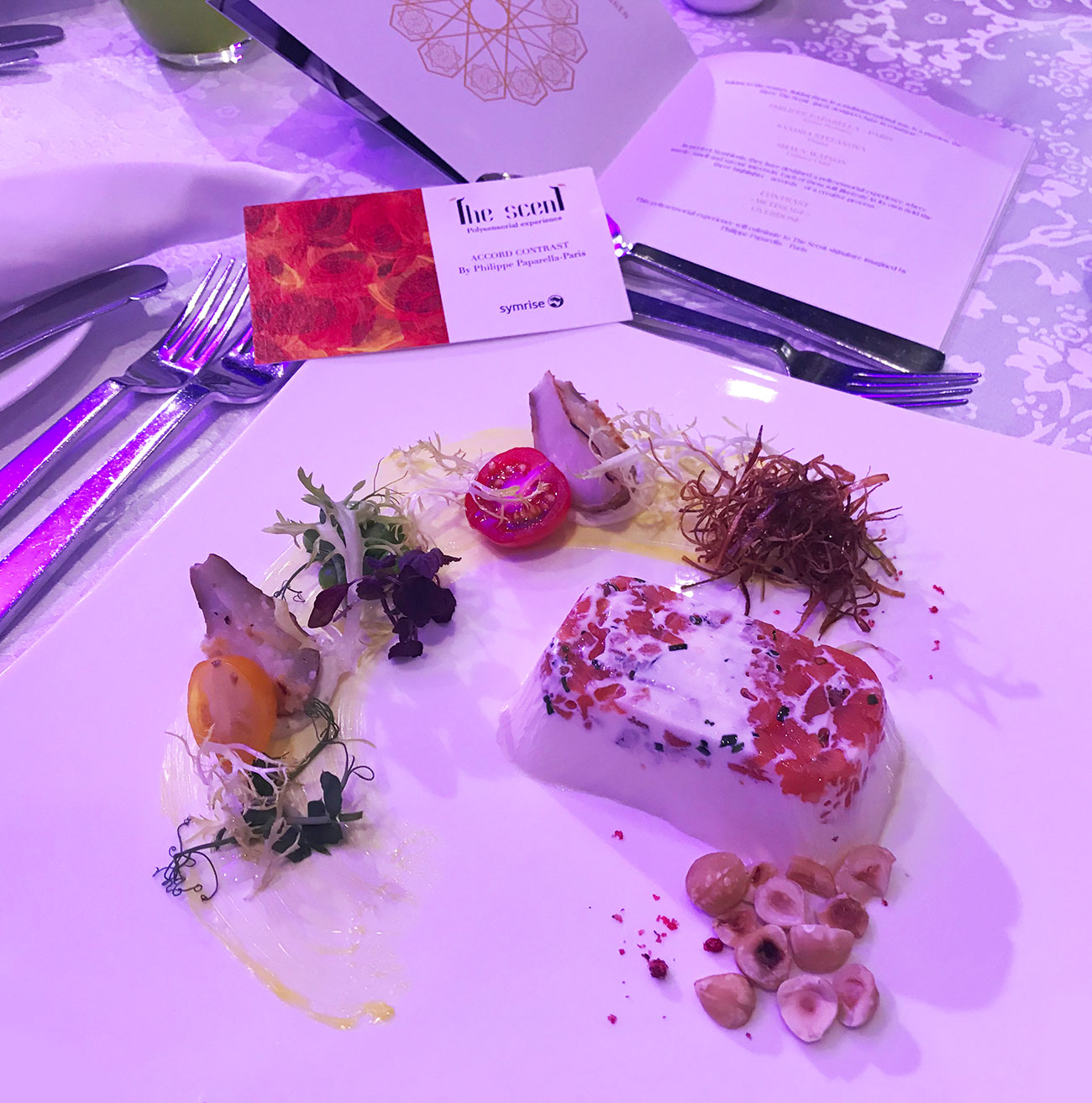 For the contrast accord for instance, people were given a gourmand accord built on a contract of sweet and salty elements: cereals, roasted hazelnut, sea salt whilst eating smoked salmon panna cotta with baked artichokes, caramelized leeks and hazelnut oil.
Curious about the rest of the menu? Check it out on Fragrantica.
Yours, Fran