Tags
Beauty, blog, Eli Halliwell, fragrance, Franziska Josteit, hair, Hairstory, In-Imitable, innovation, marketing, New Wash, perfume, perfumery, scent, shampoo
Recently, a hair expert has claimed that shampooing is, in fact, the worst thing we can do for our hair. Eli Halliwell, CEO of Hairstory, has warned that we could be damaging our hair without realising it. He is now on a mission to make us ditch our shampoo.
He says: "When you've grown up always doing something you don't question it. The reality is that shampoo is a product that was made to be too strong for its use.
When people first invented shampoo, they decided the cleaner we can be, the better. And that made perfect sense for your hands, for your dishes, hospital floors, for carpets, but it doesn't make sense for your skin or your hair."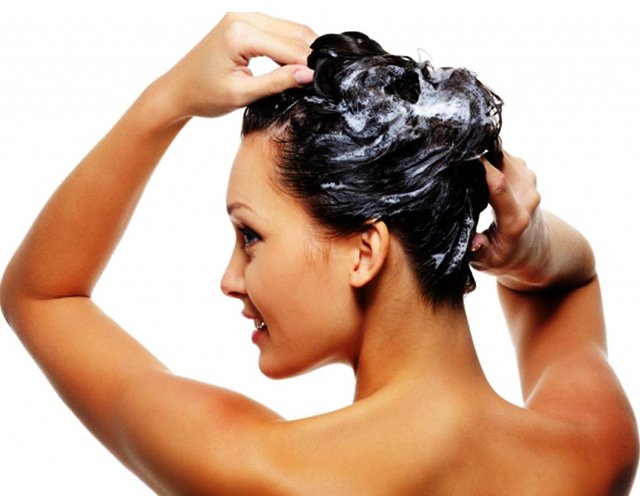 Eli added: "When you use shampoo what happens on your hair and scalp is you end up stripping away you body's natural protective barrier. Your body responds by fixing itself and reproducing those oils in that barrier, and you end up in a vicious cycle, where you over clean and you over-produce oil. And you immediately think, I'm getting that grease again, I need some more shampoo'."
The chemicals are so similar to what we use to clean clothes, he says, you could effectively pour shampoo in your washing machine and washing powder on your hair – although he doesn't advise it.
Hairstory, which is being officially launched in the UK, has come up with New Wash, which aims to restore hair's natural balance. New Wash is basically an oil-based cleanser for your hair and scalp.
Eli explains: "The way New Wash cleans, it grabs on to oil and dirt and things just as strongly. The magic is the side that grabs onto the water just doesn't grab on as well. So when you rinse, the bond with the water is only strong enough to pull away from your scalp things that are loosely attached, so it's not strong enough to pull away your body's natural protective barrier."
Conclusion: if you wash your hair all the time and it's still greasy – this could be why.
Find the full video here.
Well, have a nice un-washed week 😉
Yours, Fran